Public Programs
The more you connect with Tippecanoe County history, the more it comes to life.
Stay connected, you don't want to miss out! TCHA offers unique opportunities to engage with the past, whether you prefer lectures, tours, informal meet and greets, or interactive demonstrations, we'll have something for you. So jump in – ask questions, offer opinions, listen, learn, and tour. We are constantly working to make the past enjoyable and accessible for you, so check out our programming calendar for the program that's right for you.
For information on our 50-300 Celebrations, click here.
Jun
3
Sat
Fort Ouiatenon Blockhouse Opening Celebration

@ Fort Ouiatenon Historic Park
Jun 3 @ 1:00 pm – 5:00 pm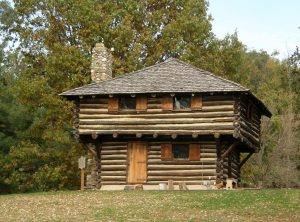 Celebrate the opening of the Blockhouse Museum at Fort Ouiatenon Historic Park with games and activities for the whole family. Step back in time to the 1700's- era fur trading post. Encounter characters from this historic fort and learn about the current research being done to help preserve this important site.
The Blockhouse Museum is open on Saturdays and Sundays throughout the summer, from 1:00 to 5:00 pm.
Jun
10
Sat
Woodland Native American Life

@ TCHA History Center (Former Masonic Lodge)
Jun 10 @ 2:00 pm – 3:30 pm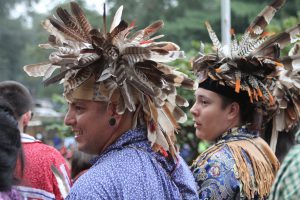 "Their Bearing is Noble and Proud." presentation by James F. O'Neil. It will be a look at what clothing Native Americans of the 18th Century actually wore.  The talk will be based on period quotes, slides of period paintings, engravings, and sketches, and slides of items that are in museums from around the world.  We will see that the image presented to the world is far from what the Native Americans looked like in this time period.  We will also look at the effect of the fur trade upon the appearance of Native Americans.
James F. O'Neil has a Bachelors in history and masters in education from the University of Dayton. He compiled and edited "Their Bearing is Noble and Proud Vol. I & II", A collection of narratives regarding the appearance of Native Americans from 1740-1815.
Jul
1
Sat
Firearms at the Fort

@ Fort Ouiatenon Historic Park, River Shelter
Jul 1 @ 2:00 pm – 3:30 pm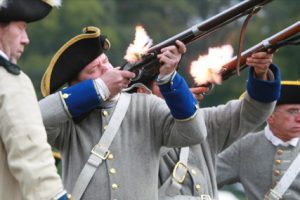 The program, entitled "Firearms at the Fort" will be a discussion and live – fire demonstration of historic firearms of the 18th century frontier.  The program will be led by Rick Conwell, manager of the Tippecanoe Battlefield Interpretive Center and History Store, with the support and cooperation of the National Muzzle Loading Rifle Association.
Visitors will have the chance to:
Examine and handle, (with supervision), several original and reproduction arms.
View firearms related artifacts from TCHA's collections which were excavated at the site of Fort Ouiatenon during the 1970's.
Learn how a flintlock works, both from the inside and out, and, btw, why do they call it a "lock", anyway?
Learn the differences and similarities between a musket, a rifle, and a "trade gun", and the military, social, and economic rolls each played in daily life at the fort.
Examine the equipment and accessories peculiar to each type of arm, along with how each is safely loaded, fired, and maintained.
Discuss the technological progress that led to the development of modern firearms as we know them today.
Find out what a "Kentucky" rifle is, how it got the name, why the barrel is so long, and how far it will shoot.
Learn what we mean by "guage" and "caliber".
Find out how to tell if it's loaded, and how to safely extract a load.
The program will be held at the west picnic shelter near the boat ramp. The Ouiatenon  blockhouse will also be open, set up to resemble an early French trading post and staffed with historical interpreters in period clothing. So bring a picnic lunch, if you like, and make it an afternoon of historical fun and education.