The First Official Air Mail Flight by guest blogger Angelina Fielding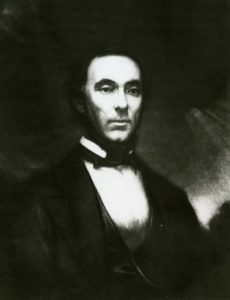 The first official air mail flight took place in Lafayette, Indiana on August 17, 1859. John Wise used his famous balloon Jupiter to fly and deliver mail for the Lafayette Postmaster. Although the flight failed to reach its target destination, it was the first time post was delivered by air mail in the United States.
John Wise, an aeronaut, is considered the father of ballooning. On August 17, 1859, he took upon the challenge to fly 123 letters placed in a sealed bag from Lafayette to New York. Many people arrived to watch Jupiter take off with Wise and the package. Unfortunately, within five hours, poor weather conditions sent Jupiter heading in the wrong direction. Wise dropped the package below using a parachute and followed its descent alongside on Jupiter. The package was later collected and then taken to the Crawfordsville Post Office where it was placed on a train heading to the East Coast.
Although Jupiter's flight was unsuccessful, it was nonetheless the first official air mail flight approved by the Postal Service in the history of our nation. To celebrate the moment, the citizens of Lafayette held a Centennial Celebration on August 17, 1959. Today, the TCHA holds in its collections various items from both the events: Jupiter's flight and the Centennial Celebration. You can visit TCHA and view them to learn a bit of not just Lafayette history, but the history of the first official air mail flight.